[wp_cart:Artist Way Workshop:price:$300.00:end]
Back to Classes & Workshops Page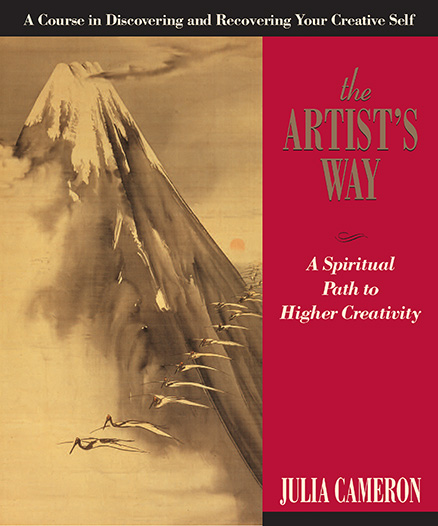 Change your mind,
change your life.
Are You Ready for Change?
I could have… I should have…
If only he/she/they were different…
But I don't know how…
I don't have enough money…
There's not enough time…
It's too late…
I'm too old…
What about the kids…
What about my job….
I'm not creative…
I'm not smart enough…
But I can't do THAT!
But … I … CAN'T!
If this is the dialogue you have with yourself when you think of doing something new, when you think of your dreams, this workshop is for you. You will learn why we hold these ideas and beliefs. You will learn how to turn off the negative, critical voice in your head and turn on the more powerful voice – the one in your heart. You will discover ideas, hopes, and dreams you didn't even know you had. And then you will discover that you can do, have and be anything you want. Anything.
Imagine …
YOUR dreams coming true!
 You will need:
The book, The Artist's Way, by Julia Cameron is the primary text for the workshops. Please buy the book and  read through page 24 before session one. Bring a journal or notebook, pens, and water or non-alcoholic beverage.
Your Commitment
Time: It's pretty minimal, really, for the life changing benefit you could get from committing about 10 hours a week, including workshop time., for 12 weeks. What would you give, in time, for your life to change? 10 hours a week is less than the time we spend watching tv, or sitting at our desk, or laying in bed, wishing things were different.
Money: The cost of the workshop.
Honesty: With yourself. This is primarily an introspective workshop. Most of the time, the honesty you need is with yourself, about yourself. Any sharing with the group is strictly voluntary.
Trust: Each member of the workshop needs to be able to trust that anything that is shared will remain confidential.
Respect: Show up on time. If you are going to be late or have an absolute emergency and can not attend a session, just let Debra know as much in advance as possible.
Debra is a seasoned workshop facilitator who dedicates herself as much to practicing the lessons she passes on to workshop attendees as she does to the actual 'teaching' of the material. Utilizing materials from many great (and some notorious) teachers, Debra considers herself a facilitator rather than a teacher. Debra speaks of her workshops: "Each session is as much an opportunity for growth for me as it is for the other people in the room. We are all in this together. I do not teach as much as I pass on what has been given to me, backing it up with years of actually doing the work – and getting the results!"
Debra welcomes email and telephone communication with current and future attendees.
Check out what past attendees have to say.  Click here for references.
Change your mind,
change your life.